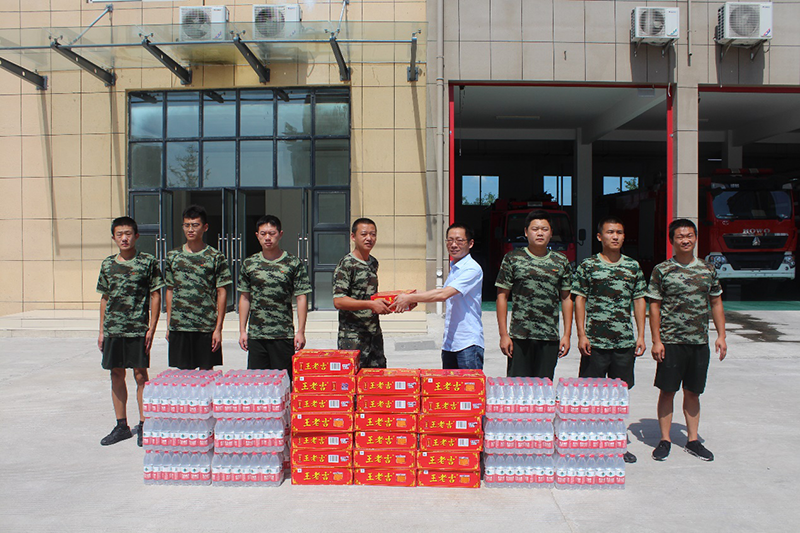 On the afternoon of August 1st, the deputy general manager of our company, Yang Chunsong, went to the Huangqiao Fire Brigade for condolences, sent festive greetings and greetings to the officers and soldiers, and kept close military-civilian relations and implemented the work of supporting the army.
It is reported that the summer condolences to fire officers and soldiers is an ongoing activity. Go into the fire brigade, send water, drinks, and other items, and bring the coolest condolences in the heat.

During the condolences, deputy general manager Yang Chunsong had a cordial conversation with the fire officers and soldiers, and had in-depth understanding of the daily work and living conditions of the fire officers and soldiers, and discussed with the leaders of the fire brigade the issues of enterprise fire safety and fire protection construction. I hope that in the future work, we will continue to maintain a good relationship between the police and the people, build mutual support, support each other, and cooperate with each other.